This couple went way too far with their 'tacky' wedding invitations full of swear words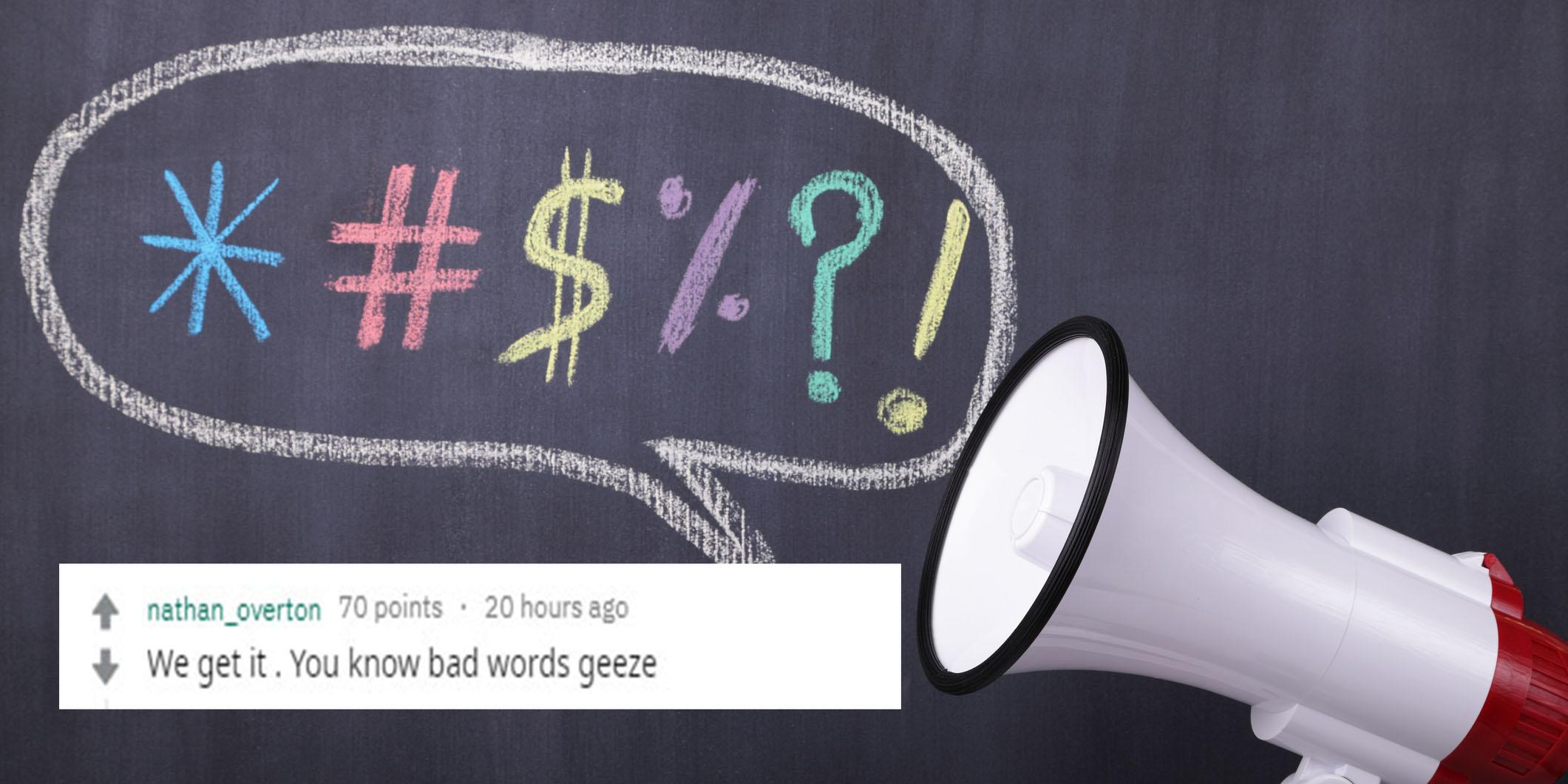 A couple have been called "tacky" for sending out expletive-filled invitations for their wedding.
Warning: Obviously, there is going to be a lot of swearing from here on.
The unconventional invitation was posted in the "That's It, I'm Wedding Shaming" Facebook group – a safe haven for anyone looking to vent their frustrations at unreasonable or downright rude couples.
And although this example isn't exactly rude, this couple are trying too hard.
The invitation opens like this:
As you know, we got f***ing engaged and now we've got to plan a motherf***ing wedding.

You're so f***ing amazing, you made the cut!
On the invitation's back, the couple continued with a "s*** you need to know" section.
Highlights include:
Dress code: Wear what the f*** you like – smart casual – go butt f***ing naked for all we care
Hotels: Google it you lazy f***!
Dietary requirements: Eat what the f*** you're given you fat f***er
Interestingly, the foul language disappeared when it came to the section for wedding gifts, in which the couple asked:
If you did not want to give a wedding gift, a small contribution to our honeymoon would be perfect.
Who knows what most of the couple's friends thought of the invite, but users on the wedding shaming group were not impressed.
So tacky. Funny how they manage to cut out the swearing for the part asking for gift.
If you're going to do it, at least be inventive. Continuous use of the word 'f***' isn't clever or witty, it's just tedious and makes me slightly embarrassed for them at their lack of imagination.
There was one lone voice of support on Reddit though – essentially a reminder for people to mind their own business.

["source=indy100"]